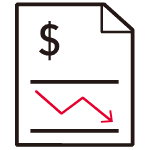 Low cost construction and use on demand
All the application systems are based on the cloud computing architecture and can be used as needed; no heavy assets investment construction is needed, subverting the traditional construction mode of heavy assets investment.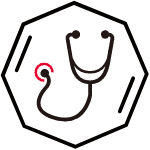 Improving the grassroots medical service
The solution makes a cloud upgrade for the grassroots information system to provide grassroots medical services, including basic medical treatment, basic public health, family doctor contract signing, and health poverty alleviation, and enhanced functions such as intelligent assist and remote medical service. This completely improves grassroots' medical service ability.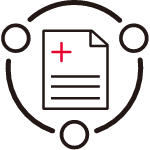 Implementation of hierarchical diagnosis and treatment
The solution breaks through the information barrier between superior and subordinate medical institutions in the same region to realize information interconnectivity and data sharing, and to accelerate grassroots' implementation of hierarchical diagnosis and treatment system including first diagnosis, dual referral, separate treatment for acute and chronic diseases, and upper and lower linkage.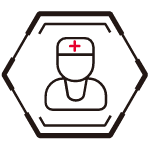 Accelerating the contract signing of family doctors
The solution supports mobile contract signing of family doctors. Under the wireless network environment, family doctors can establish personal health records for residents using mobile phones or pads at any time without any limitation of time and space, realizing interview at will and completing contract signing.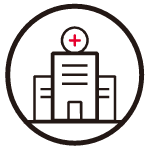 Extending the medical service radius
The solution extends the medical service scenario to the residents, provides services of personal health records, health information, medication reminders with mobile phones, and enables the residents to enjoy the loop-locked health management services inside and outside hospitals.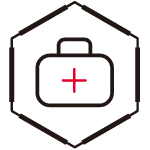 Improving the decision-making ability for public health
By breaking through the information barriers among the grassroots' medical institutions, the solution realizes the convergence of personal medical treatment and health data, takes the advantage of the technology of big data analysis to form personal health portraits, and further generates an urban health map. Administrators can master the health information in the administrative region in real time, bring forward the afterwards treatment of medical treatment and health issues to interim supervision and beforehand forecasting, and efficiently improve the decision-making ability for public health.